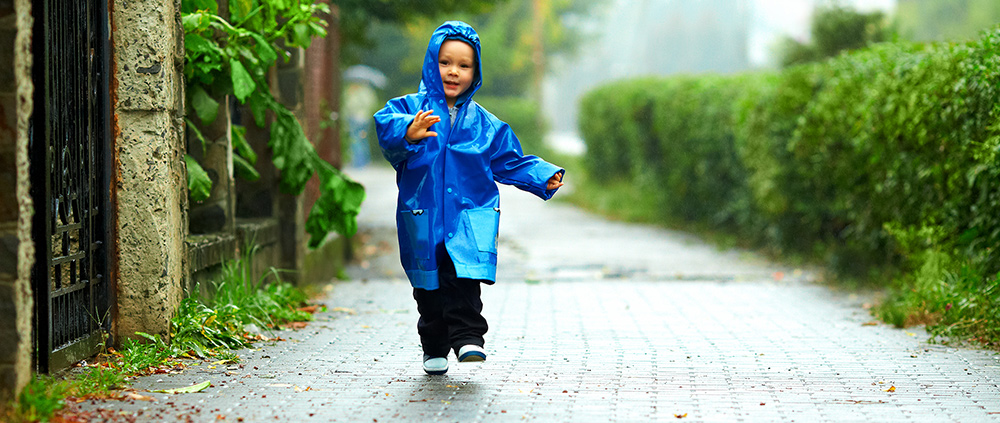 Encouraging children and young people to be interested in science can yield all sorts of rewards later on in life. One way to promote an interest in scientific and technical fields is to give STEM gifts for kids (STEM stands for Science, Technology, Engineering, and Math). Weather-related gifts can be especially accessible for children because weather is immersive and experiential– they see what the weather is like every day (it's not an abstract concept).
We've rounded up some of the best gifts for kids who are interested in weather below:
Great science & weather gift ideas for children
1. KidzLabs Tornado Maker Science Kit
Here's a great science gift for kids: a tornado simulator! This weather kit allows children to simulate tornados to learn about how vortexes work using water and a recycled bottle. Kids can put the kit together themselves (with adult supervision) and then run a "tornado experiment" which will wow family and friends.
Battery-powered (2 AAs not included). Requires a Phillips head screwdriver to assemble.
Age recommendation: 8 years and up
---

Related article: How to get kids interested in STEM and curious about science
2. Future Meteorologist T-Shirt
This cute and bold "future meteorologist" shirt comes in both youth sizes and adult (men's & women's) and is available in various different colors as well. For a kid that's super interested in weather, this could be a thoughtful gift (and something they'd love to wear). Support their curiosity about science and weather with this fun t-shirt.
Solid color choices are 100% cotton. Classic fit. Also available as a hoodie.
Age recommendation: All ages (various sizes available)
---
3. The Everything KIDS' Weather Book
Written by a TV meteorologist, this weather book for kids explains how hurricanes, tornadoes, rainbows, and other weather events work and why they happen. It also answers questions about how weather forecasts are made, includes DIY home experiments, and answers to frequently asked questions about weather phenomena like storms. This educational children's book about weather also teaches about the difference between various cloud types.
Age recommendation: 7-12 years old
---
4. 4M Weather Science Kit
This weather station for kids can measure rainfall, temperature and wind speed in your backyard. It also teaches kids who are interested in weather about climate change, acid rain, the greenhouse effect, the water cycle and much more. This weather kit is a great science gift for kids. You can even grow "storm clouds" in the palm of your hand! Also includes a weather journal for your child to record the conditions in their area.
Age recommendation: 8-15
---
5. Daily Weather Chart
Younger weather fans may not be able to use tools to study the weather, but there are other ways for them to learn about the world around them. This weather chart is perfect for toddlers and preschoolers who are interested in the weather. Each day they can observe the weather from their window or a trip outside and then select the figures that represent the conditions.
The simple felt board is perfect for little hands. The base says "Today is…" and the children can select the weather icon that represents the weather. The figures include a sun, clouds, snow, rainstorm, hot temperature, cold temperature, and wind. As weather conditions change, they can swap out the markers. This is perfect for children who live in climates where you have all different types of weather in a single day.
Age recommendation: 2 years old and up
---
6. Scientific Explorer Wacky Weird Weather Kit
Here's another science gift for kids: this kit offers 7 different hands-on experiments children interested in science can do. It includes the ingredients for making your own tornado in a bottle, a blizzard in a test tube, a tidal wave, snow, a volcano, and more. Includes an instruction book with information about weather phenomena.
Age recommendation: 12 and up
---
7. Felt Weather Wheel
Perfect for preschoolers who are still discovering the joy of weather, this weather wheel helps them observe and categorize weather. Each day they can look out the window and turn the wheel to match the weather they observe. They can even change it if the weather changes.
Handmade from felt, this weather wheel is 5″, the perfect size for little hands. Great for classrooms or home use.
Age recommendation: 2 to 6 years old
(See our related article: the best anemometers for kids)
---
8. Be Amazing Toys Big Bag Of Science 65 Activities
This science lab experiment kit for kids has dozens of activities in the fields of weather, physics, magnetism, chemistry, geology, biology, and more. It includes a photo book with instructions for each activity and over 30 pieces for the experiments. The parts all fit back into a resealable ziplock bag so everything can be neatly put away after the experimenting is done.
Age recommendation: 9-14
---
9. The Magic School Bus – Chemistry Lab
Here's another great STEM gift for kids: a Magic School Bus themed chemistry lab. Kids can do sorts of science experiments and put them away in the school bus-shaped storage box. Includes instructions for each experiment on colorful cards, and all the accessories you need. Your "young scientist" will enjoy more than 50 experiments like measuring pH, making slime or sticky ice, bouncy balls, their own volcano, and more.
Age recommendation: 5-12 years old
---
10. Learning Resources Weather Center Kit
This weather center is perfect for kids who are ready to learn the specifics of weather measurement. It includes a thermometer to measure temperature, a barometer to measure atmospheric pressure, and a hygrometer to measure humidity. The kit also comes with an activity guide to kickstart their weather learning. Great for home learning or use in the classroom.
Age recommendation: 5+ years old
---
11. AcuRite Wireless Weather Station
If you're looking for a science gift for teenagers, or advanced kids interested in weather, a home weather station might be a great option. This home weather station lives in your backyard or porch and can wirelessly send forecasts to your phone or a color base station inside. Pretty neat, huh? Weather enthusiasts use personal weather stations to offer super-accurate hyper-local weather information for their specific area (often microclimates or houses in between mountains have unusual weather patterns that broad TV weather forecasts don't accurately reflect).
For more home weather station choices, see our related article What is the Best Wireless Anemometer & Wireless Wind Speed Meter?.
Age recommendation: Teenagers and up
---
12. Brookstone Children's Weather Station Kit
If your child is younger and not ready for a fancy weather station, Brookstone makes this great weather station for kids. This compact weather station is set up outdoors via a ground stake and measures several weather events. It includes a wind vane, anemometer, rain gauge, compass, and thermometer.
Age recommendation: 8 years old and up
---
13. Weather Journal for Kids
This gift is the perfect companion to the weather station. This weather journal is designed specifically for kids, with fun illustrations on each page. This journal not only lets them track weather patterns, but it also engages their creativity with opportunities to draw the weather and write about how the weather makes them feel. Perfect for homeschooling or summer activities.
---
14. I Love Rain T-Shirt
This shirt is the perfect gift for anyone who can't wait to run out and jump in puddles after a rainstorm. Or for those kids who refuse to come in and want to dance in the rain. With a cute illustration of an umbrella and raindrops, this t-shirt proclaims: I love rain!
With adult and youth sizes, this is perfect for kids of any age who enjoy a good summertime thunderstorm. Get it as a gift for aspiring meteorologists, storm chasers, and weather enthusiasts.
Available in navy & royal blue.
---
15. Storm Chaser Street Sign
A fun weather gift for kids and teens who dream of chasing tornados. This fake street sign says "Storm Chaser Street." Makes a cool decoration for a dorm room or children's bedroom.
Comes in four sizes. Made in the USA
---
Frequently Asked Questions About Gifts for Weather Geeks
Can you recommend a weather book for kids interested in science?
National Geographic's "Everything Weather" book for kids is a great place to start. It has plenty of great photographs and information about weather phenomena (64 pages long, recommended for ages 8-12). Browse other weather books for kids here.
How important are the age recommendations for these gifts for kids interested in weather?
Many of these science gifts for kids have small parts that can present a choking hazard for children under a certain age so we'd recommend taking the manufacturer's age recommendations seriously.
Related Articles:
Space and astronomy gifts for kids
Yoga and Meditation Gifts for Kids
The Best Action Cameras for Kids
Activity Trackers and Pedometers for Kids
Art Gifts for Kids & Aspiring Artists
Fitness Tracking Smartwatches for Kids
Gift Ideas for Aspiring Young Writers
How to get kids interested in STEM and curious about science
Gift Ideas For Weather Enthusiasts & Weather Geek Gifts