This is a fun activity for kids and a great way to involve the whole family in a project. Instead of buying a rain gauge, you can easily make one at home with recycled items.
Rain gauges are great tools for gardeners and weather enthusiasts to track how much rain is falling. Children can enjoy using a rain gauge to track rainfall over time. Here's everything you need to make your own rain gauge.
Supplies
Plastic Bottle (1 or 2 Liter soda bottle is best)
Scissors or box cutter
Ruler
Clear Packing Tape
Paper Clips
Food Dye
How to Make a Raing Gauge
Step 1: Clean your bottle and remove the label. Using scissors or a box cutter, cut the top off a half inch below where the tapering ends (see image below).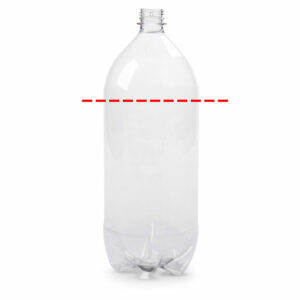 Step 2: Take the top of the bottle and turn it over like a funnel. Stick it into the bottle and fasten it in place with the paper clips.
Step 3: If the bottom of your bottle is not flat, fill the bottom with water and food dye to the level where it's even across the bottom (see image below).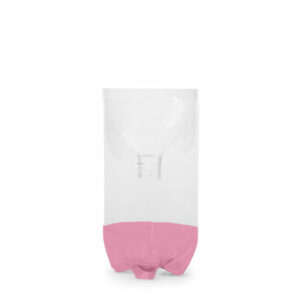 Step 4: Align the ruler along the outside of the bottle, with zero toward the bottom. Make sure the bottom of the ruler is even with the level of the dyed water. Attach the ruler using the clear packing tape.
Now your rain gauge is ready to be placed outside!
Check out this video to see how the rain gauge is made step by step.
Rain Gauge Placement
To get an accurate reading of rainfall, you'll want to consider a few factors when selecting a location for your new rain gauge.
You need an area in your yard where there are no obstructions overhead that may block the rain. Look out for tree branches, power lines, and buildings.
You shouldn't place your rain gauge at ground level to avoid water splashing up from the ground and into your gauge.
You also want to avoid any area where your rain gauge could get blown or knocked over. Look for a steady flat surface you can put your rain gauge on. A table on an uncovered patio is a great choice.
Now set up your rain gauge and start tracking your rainfall!
---
Make another fun weather tool with your kids by building a DIY paper cup anemometer.